TOOLING FOR COLD HEADING AND THREAD ROLLING MACHINES
TOOLS FOR THE PRODUCTION OF FASTENERS AND HARDWARE
Taiwan Metiz Alliance is an ISO 9001: 2015 certified producer of high quality cold headings tooling, warm heading tooling, hot forging tooling, thread rolling and nut tapping tooling.
All types of header punches and pins, heading, forging, cutting dies and molds are offered for production in accordance with customer drawings from high-quality Japanese and European tungsteen carbides and steels production with the use of progressive types of coatings of working surfaces. Before delivery, each piece of tooling undergoes inspection control on high-precision European measuring equipment.
The products are ISO 9001: 2000 certified since October 2002 and ISO 9001: 2000 certified since October 2005, and also licensed by TFS Fastening Systems LLC of TORX / TORX PLUS Header Tool License since May 2000 and licensed by Acument Global Technologies of Torx Plus Header Tool License since May 2007 Differs in reliability, functionality and ease of use, therefore it is in great demand in the world market and in Taiwan.
The high quality and prices moderateness of the Taiwanese instrument is due to a combination of several reasons:
extensive experience of Taiwanese manufacturers in the production of fasteners;
use of imported tool steels and hard alloys from Japan and Germany with strict input control of raw materials;
equipping with modern and high-tech EDM machines, vacuum furnaces, CNC metal-working machines;
the use of modern computer programs for tool design;
application of the latest global trends and technologies in the design of tools and equipment (segmented and prefabricated dies, reinforcement with special hard-alloy inserts, the use of a bandage, etc.);
application of wear-resistant coatings: titanium carbides and nitrides and others;
affordable cost of tools and equipment due to high competition among manufacturers.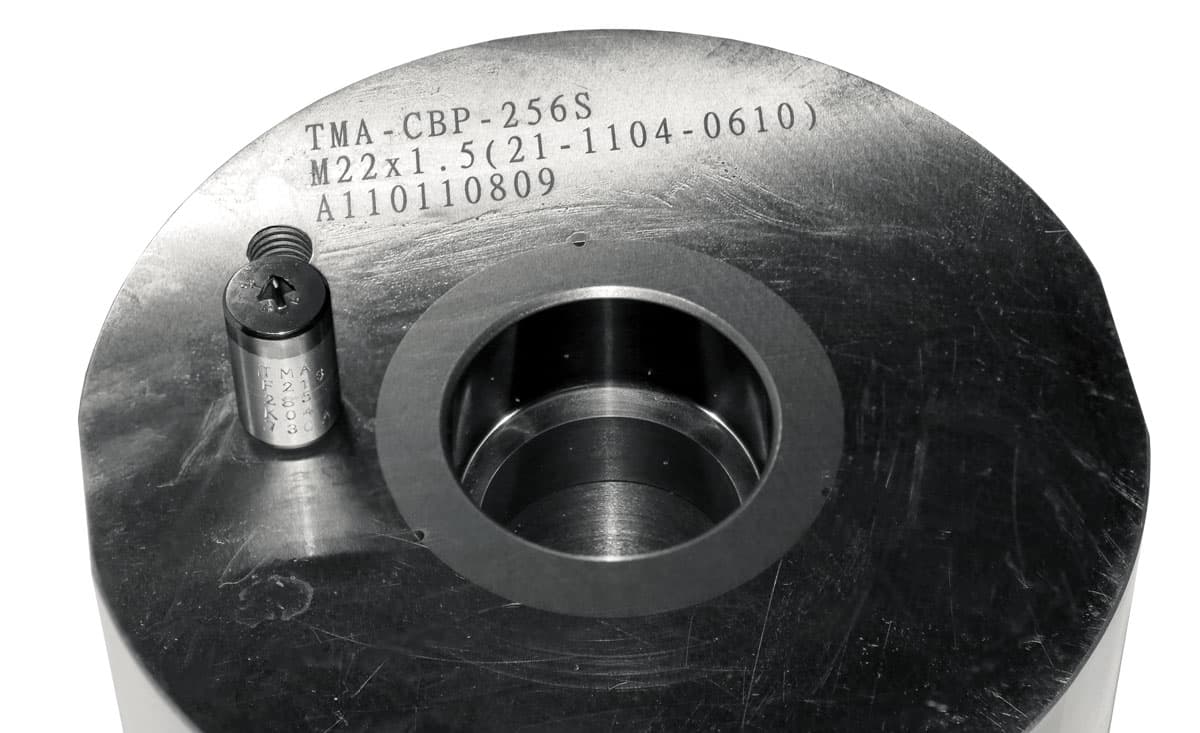 Fastener Tooling
---
TAIWAN METIZ ALLIANCE supplies:
punches (for heading different species of slots: marking, forcing, piercing); punches for cold-forging in accordance with Standards JIS (Japan), ANSI (US), DIN (Germany), Phillips, PozyDrive, Torx, punches for hexagon and square headed metal hardware, special punches according to customer's drawings for heading irregular metal hardware; first pass punches the; slugger punches;
carbide tools for cold heading (knives, cutting plugs, matrices for cold heading presses, cutting matrices, reducing matrices, tungsten carbide inserts and cores); matrices for cold forming, heading, tungsten carbide drawing dies; heading and extrusive dies with carbide inserts. 
ejecting, stuffing devices; cutting knives; ejecting punches (ejectors), extrusion punches of different shapes.
sleeves, holders, slugs; Shearing die;
drawing dies (carbide, diamond);
flat and profiled thread-rolling dies; thread rolling dies, made in accordance with customers' specifications.
Thread cutting tools; burnishers of special structure.
thread rolling rollers;
parts on customers' drawings (complex tool and auxiliary equipment);
machines and machine parts (rollers and wedges of wire feed mechanisms, holders of matrices and punches, high-wear and spare parts to different Types of Equipment).
Order-made tool
Second Punches (finishing punches)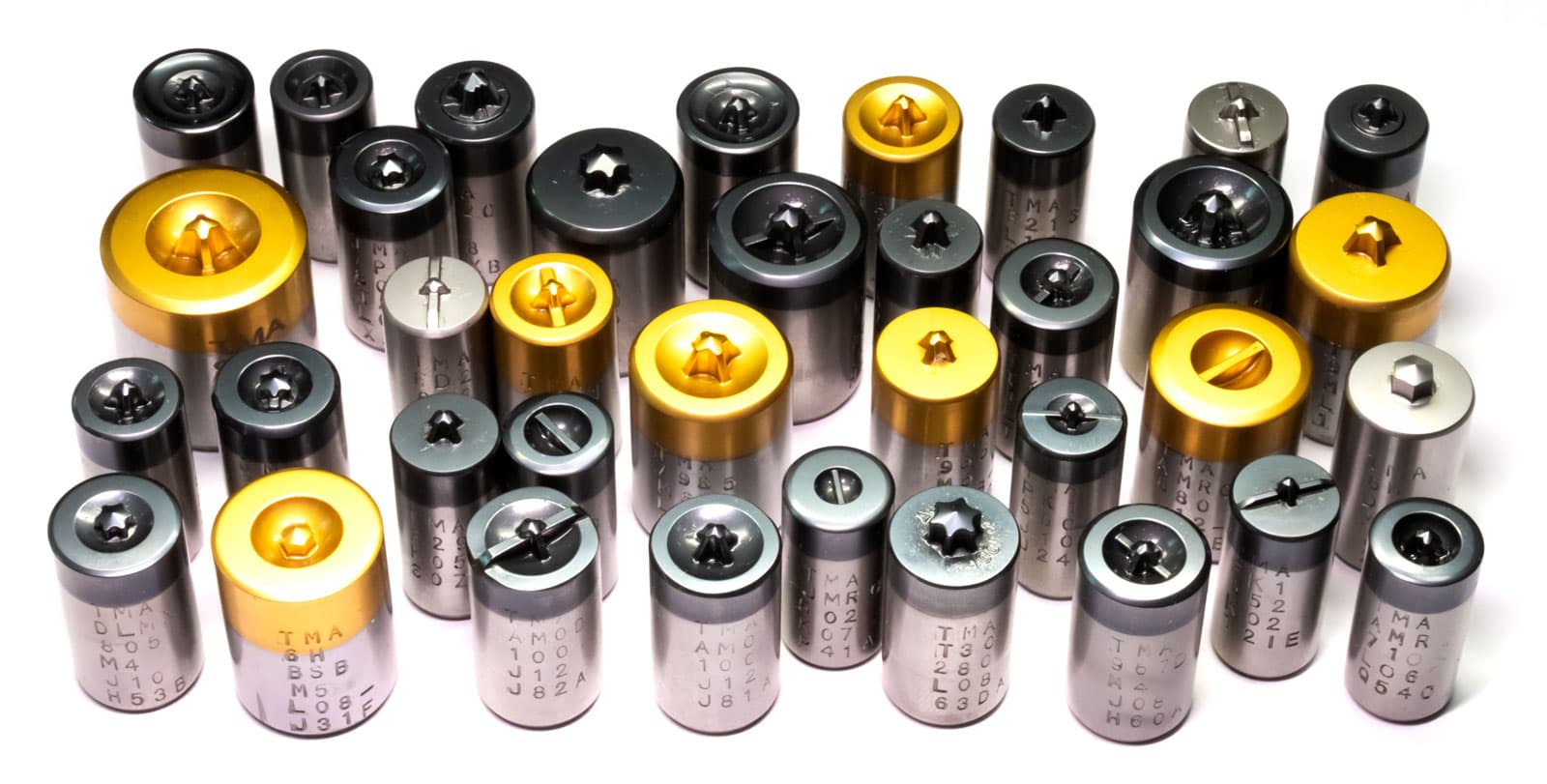 according to PHILLIPS and POZI standards for hexagonal, square and slotted heads, special punches to customer's drawings for heading of non-standard hardware.
When ordering you must specify the following:
Material of forged metal products (carbon or stainless steel, or others.) 
Appearance of the head of the fastener, standard of forged metal products (JIS, ANSI, DIN, ISO, etc.) 
The outer diameter and length of the punch DxL. 
Coating of the working part of the punch: TiN (titanium nitride), TiCN (titanium nitride carbide), TiAlN (titanium aluminum nitride) or without coating 
When ordering non-standard punches for metal hardware heads in accordance with the drawings of the customer, it is necessary to provide drawings. 
---
---
---
---