TOOLS FOR THREAD ROLLING MACHINES
Nut taps for carbon steel nuts and cold formed nuts
Purpose and features of nut taps
Nut taps are used to cut through threads in nuts in one pass without screwing the nuts by threading them onto the shank end. Nut Tap for Carbon Steel is standard items, that can either be used by connecting to a bent shank or short shank. Used on special Automatic Nuts Tapping Machine.
These nut taps are used for threading carbon steel nuts on automatic thread rolling machines.
Special chip flute design provides better chip evacuation when threading carbon steel nuts.
These nut taps are available in metric, american and imperial threads.
Total length from 55 to 165 mm with thread length from 12 to 95 mm.
The standard thread length is 25 and 30 threads.
Round shank.
We make design and manufacture of nut taps according to customer requirements.
Tool Material Type: Vanadium-containing High-Speed Steel (HSSE)
Surface treatment of nut taps: Titanium Nitride (TiN)
The nut taps are manufactured with GH accuracy class (13 µm).
Outlook & Drawing of Nut taps for carbon steel cold formed nuts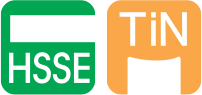 nut taps for threads M7 (U1/4) and smaller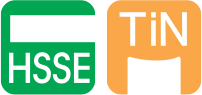 nut taps for threads M8 (U5/16) and larger
Table 1. Metric Coarse Threads (M)
Thread Specification
A
Total Length
B
Thread Length
C
Shank Dia.
Number of grooves
25 treads
30 treads (SUS)
M3 × 0.5
58.7
12.5
15
2.3
3
M3.5 × 0.6
58.5
15
18
2.3
3
M4 × 0.7
58.3
17.5
21
3
3
M4.5 × 0.75
58
18.8
22.5
3.5
3
M5 × 0.8
62.8
20
24
3.8
3
M6 × 1
67.4
25
30
4.6
3
M7 × 1
70
25
30
5.6
3
M8 × 1.25
77
31.3
37.5
6
5
M9 ×1.25
89
31.3
37.5
7
5
M10 × 1.5
89
37.5
45
8
5
M11 × 1.5
102
37.5
45
8.8
5
M12 × 1.75
102
43.8
52.5
9.5
5
M14 × 2
114
50
60
11.2
5
M16 × 2
127
50
60
13.1
5
M18 × 2.5
133
62.5
75
14
5
M20 × 2.5
133
62.5
75
16.5
5
M22 × 2.5
146
62.5
75
17.5
5
M24 × 3
165
75
90
18.5
5
M27 × 3
165
75
90
21.5
5
Table 2. Metric fine threads (MF)
Thread Specification
A
Total Length
B
Thread Length
C
Shank Dia.
Number of grooves
25 treads
30 treads (SUS)
M4 × 0.5
58.1
12.5
15
3
3
M5 × 0.5
62.6
12.5
15
4
3
M6 × 0.75
67.2
18.8
22.5
4.5
3
M7 × 0.75
70
18.8
22.5
5.5
3
M8 × 0.75
76
18.8
22.5
6.5
5
M9 × 0.75
89
18.8
22.5
7.5
5
M8 × 1
77
25
30
6.6
5
M9 × 1
89
25
30
7.6
5
M10 × 1
89
25
30
8.6
5
M10 × 1.25
89
31.3
37.5
8
5
M12 × 1.25
102
31.3
37.5
10
5
M14 × 1.25
114
31.3
37.5
12
5
M12 × 1.5
102
37.5
45
9.5
5
M14 × 1.5
114
37.5
45
11.2
5
M16 × 1.5
127
37.5
45
13.1
5
M18 × 1.5
133
37.5
45
15
5
M20 × 1.5
133
37.5
45
16.5
5
M22 × 1.5
146
37.5
45
19
5
M24 × 1.5
165
37.5
45
21.5
5
M18 × 2
133
50
60
15
5
M20 × 2
133
50
60
16.5
5
M22 × 2
146
50
60
19
5
M24 × 2
165
50
60
20
5
Table 3. American Coarse Treads (UNC)
Thread Specification
A
Total Length
B
Thread Length
C
Shank Dia.
Number of grooves
25 treads
30 treads (SUS)
No. 4-40UNC
58.8
15.9
19.1
2
3
No. 5-40UNC
58.7
15.9
19.1
2.2
3
No. 6-32UNC
58.6
19.8
23.8
2.4
3
No. 8-32UNC
58.2
19.8
23.8
3.1
3
No.10-24UNC
63
26.5
31.8
3.4
3
No.12-24UNC
67.6
26.5
31.8
4
3
1/4-20UNC
72.4
31.8
38.1
4.6
3
5/16-18UNC
77
35.3
42.3
6
5
3/8-16UNC
89
39.7
47.6
7.3
5
7/16-14UNC
102
45.4
54.4
8.6
5
1/2-13UNC
102
48.8
58.6
10
5
9/16-12UNC
114
52.9
63.5
11
5
5/8-11UNC
127
57.7
69.3
12.8
5
3/4-10UNC
133
63.5
76.2
15
5
7/8-9UNC
133
70.6
84.7
17
5
1"-8UNC
165
79.4
95.3
20
5
Table 4. American Fine Treads (UNF)
Thread Specification
A
Total Length
B
Thread Length
C
Shank Dia.
Number of grooves
25 treads
30 treads (SUS)
No. 4-48UNF
58.8
13.2
15.9
2
3
No. 5-44UNF
58.7
14.4
17.3
2.2
3
No. 6-40UNF
58.6
15.9
19.1
2.4
3
No. 8-36UNF
58.2
17.6
21.2
3.1
3
No.10-32UNF
62.9
19.8
23.8
3.8
3
No.12-28UNF
67.5
22.7
27.2
4.2
3
1/4-28UNF
67.1
22.7
27.2
4.8
3
5/16-24UNF
77
26.5
31.8
6.3
5
3/8-24UNF
89
26.5
31.8
8
5
7/16-20UNF
102
31.8
38.1
9
5
1/2-20UNF
102
31.8
38.1
10
5
9/16-18UNF
114
35.3
42.3
11.4
5
5/8-18UNF
127
35.3
42.3
13
5
3/4-16UNF
133
39.7
47.6
15
5
7/8-14UNF
133
45.4
54.4
18.5
5
1"-12UNF
165
52.9
63.5
21
5
Table 5. W-Type thread (W)
Thread Specification
A
Total Length
B
Thread Length
C
Shank Dia.
Number of grooves
25 treads
30 treads (SUS)
1/8 W 40
58.7
15.9
19.1
2.2
3
5/32 W 32
58.4
19.8
23.8
2.7
3
3/16 W 24
63.2
26.5
31.8
3.2
3
1/4 W 20
72.4
31.8
38.1
4.6
3
5/16 W 18
77
35.3
42.3
6
5
3/8 W 16
89
39.7
47.6
7.3
5
7/16 W 14
102
45.4
54.4
8.6
5
1/2 W 12
102
52.9
63.5
9.5
5
9/16 W 12
114
52.9
63.5
10.5
5
5/8 W 11
127
57.7
69.3
12
5
3/4 W 10
133
63.5
76.2
15
5
7/8 W 9
133
70.6
84.7
17
5
1" W 8
165
79.4
95.3
20
5